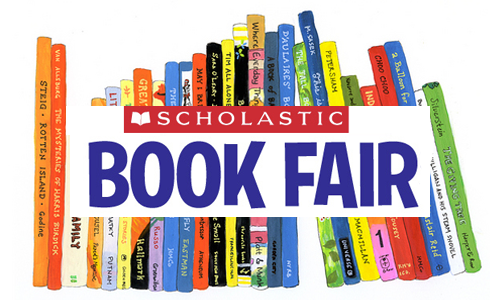 Scholastic Book Fair in the Library!
South Prairie School
Thursday, October 10, 2019
South Prairie School is having a Scholastic Book Fair in the Library!
October 21-25 and October 28-November 1: Open daily from 8:00 a.m.- 4:00 p.m.
Additional Hours: October 29 and 30: 4:00-7:00 (Parent/Teacher Conferences)
During the first week, students will have an opportunity to visit the book fair to preview the books and other items and write up their own wish list to take home with them. (Copies of wish lists for grades PreK-5 will be available at the fair.) Teachers may also have a classroom wish list. Patrons have the opportunity to purchase a book from the list or make a monetary donation towards the purchase of classroom books. Gift certificates for students and staff members are available as well. Students can shop the first week too.
During the second week of the fair, students will be able to purchase books during their library time, or at any time during regular school hours.
AVAILABLE AGAIN THIS YEAR!
You can shop online, starting October 18 and ending November 4. Just visit the following address: https://bookfairs.scholastic.com/bf/southprairieschool1
Proceeds from book fair sales go toward the purchase of library books and other materials. Thank you for supporting our library!