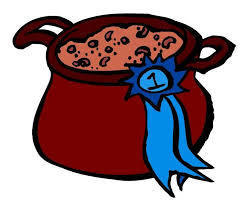 3rd Annual Chili Cook-Off
Kayla Palczewski
Wednesday, August 28, 2019
Please join us for South Prairie Royals' 3rd annual chili cook-off.
The cook-off will be held Thursday, September 19th during the high school volleyball games. Tasting will begin at 5:00 p.m. Winner will be announced Friday, September 20th at the homecoming football game.
If you would like to enter a batch of chili into the cook-off, please contact the high school office at 701-722-3537 by Friday, September 13th.